Kentucky-Tennessee Circle K Clubs (CKI)
---
Kyle Lank, the Circle K International President will be the virtual speaker at a meeting of the Kiwanis Club of Frankfort at noon on Thursday, March 31.  
The Kiwanis Club of Frankfort live meeting will be held at the Office Pub and Deli at 614 Comanche Trail in Frankfort, KY.
Kyle's virtual presentation was arranged by Frankfort Kiwanian Chuck Fletcher, a Kiwanis International Trustee.  Fletcher confirmed that the Kentucky State University Circle K Club will be in live attendance.
Kyle is a senior finance student at Rutgers Honors College in New Brunswick, New Jersey and is a CKI member in the New Jersey District.  
His hometown, however, is in Wilmington, Delaware.  He lives right down the street from Joe Biden.  He says whenever he gives a Delaware tour, the Biden house is always the first stop.
This presentation will also be available for other CKI Members via Zoom.  If you wish the Zoom link, please you request to Chuck Fletcher at:  chuckfletcherkiwanis@gmail.com
Kyle Lank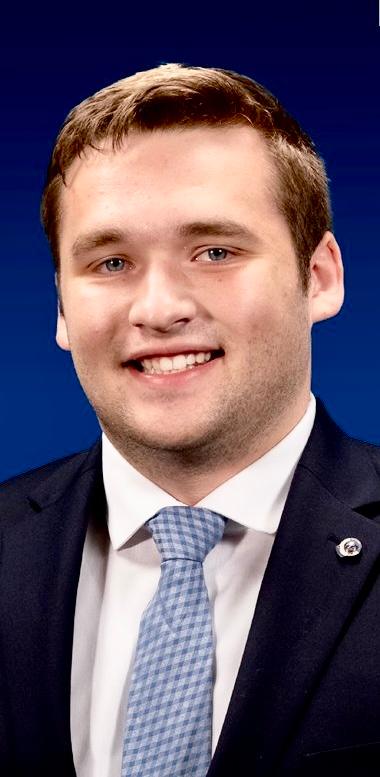 ---
Want some funding assistance for your CKI service project? Click here.
---
Send information and photos on your club's outstanding members and service projects so the Governor can highlight them on our District Instagram (@ktcki). Please submit a picture and short description of what you would like to have recognized via email.
Welcome to K-T Circle K Clubs! We are all passionate about making our community and the world a better place for children so they can thrive. We are devoted to serving the children in our local community and also children all across the country and worldwide through unique and innovative service projects and fundraising initiatives.